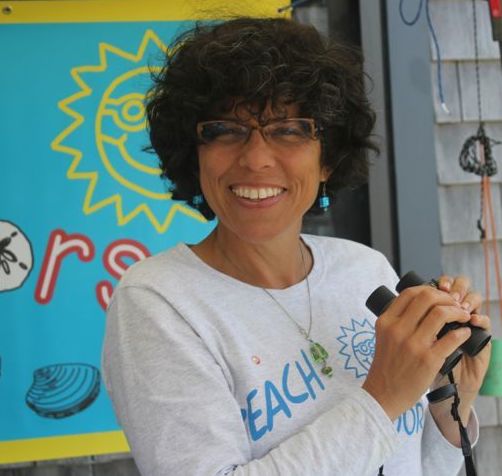 Dorie Stolley is the coordinator and outreach manager for Watershed Action Alliance.
She holds an M.S. in Wildlife Biology and an M.A. in Communication, and worked for U.S. Fish and Wildlife Service as a refuge biologist for 13 years. Her background in science and experience engaging people in conservation activities and learning is a potent combination that she applies to river restoration and water protection.
Dorie runs her own business, Three Birds Consulting, specializing in communication, outreach and education for conservation and environmental organizations.

Dorie is secretary of Six Ponds Improvement Association and serves on the Town of Plymouth's Open Space Committee. Her hobbies include paddleboarding, growing vegetables and swimming in the clean, clear waters of local ponds.
Dorie may be reached at: This email address is being protected from spambots. You need JavaScript enabled to view it.
Save