To learn the basic about invasive plants, view An Introduction to Invasive Plants, by Amanda Crouch-Smith, Professional Wetland Scientist.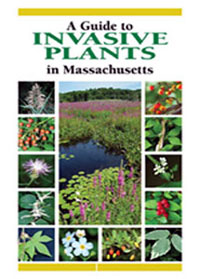 To learn to identify invasive plants, order A Guide to Identifying Invasive Plants in Massachusetts from MassWildlife ($5).
For Internet resources, a checklist of steps in planning an invasive plant control project, tips for gardeners, and examples of permitting policies in several towns in Southeastern Massachusetts, click here.
Save