Where: Narragansett Bay
Communities: Foxborough, Sharon, Stoughton, Avon, Brockton, Abington, Whitman, Brockton, Easton, Mansfield, West Bridgewater, East Bridgewater, Hanson, Halifax, Rahnham, Taunton, Norton, Dighton, Berkley, Middleborough, Plympton, Carver, Lakeville, Berkley, Freetown, Somerset.

Joe Callahan, President
Phone: 508-243-4116
Mail: PO Box 1116, Taunton, MA 02780
Email: This email address is being protected from spambots. You need JavaScript enabled to view it.
Website: www.savethetaunton.org

The TRWA is a non-profit alliance of concerned individuals, businesses and organizations who are dedicated to protecting and restoring the Taunton River watershed, its tributaries, wetlands, floodplains, river corridors and wildlife.

For years, TRWA has been a voice for the river, an advocate for environmental protection, sustainable development and responsible stewardship of our precious water resources.

With a corps of dedicated volunteers, TRWA helps protect our watershed through education and awareness programs, public policy advocacy, campaigns, water quality monitoring and citizen action.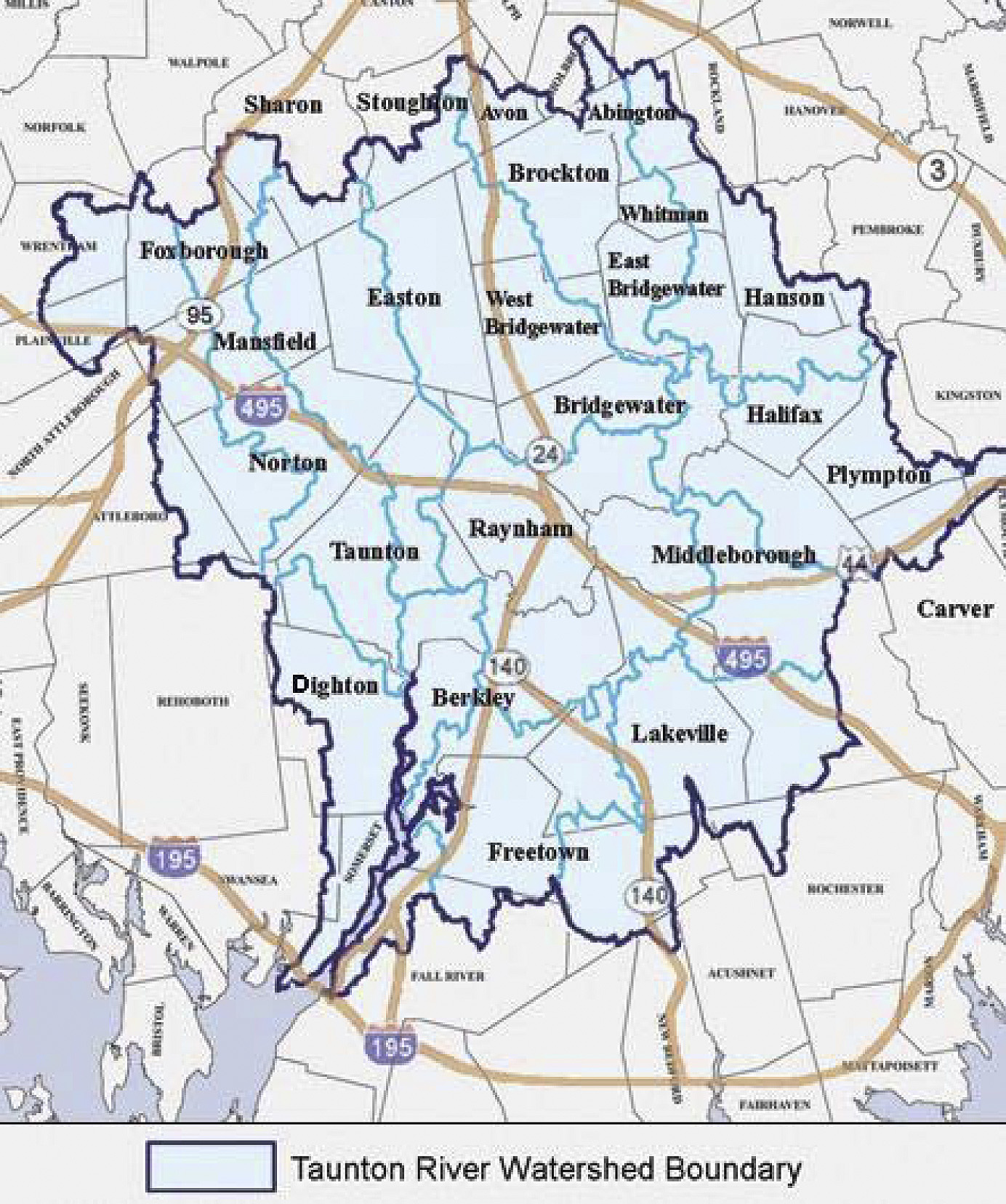 Did You Know...
The main stem of the Taunton River, from Bridgewater to Fall River, has been designated as a US Wild and Scenic River.